Cadbury Heath Library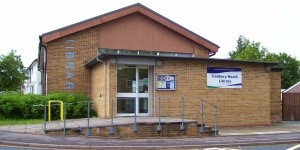 Contact details
Staffed opening hours
Monday: closed
Tuesday: 10am to 5pm
Wednesday: closed
Thursday: 10am to 5pm
Friday: 10am to 5pm
Saturday: 9.30am to 12.30pm
Sunday: closed
There are no staffed hours at this library on bank holidays.
You can still use library online services and e-resources.
Extended opening hours
Our Open Access service enables you to use the library 7 days a week including bank holidays when staff are not present. Find out how to register on our Open Access page.
Open access times
Monday: 8am to 7.30pm
Tuesday: 8am to10am, 5.15pm to 7.30pm
Wednesday: 8am to 7.30pm
Thursday: 8am to 10am, 5.15pm to 7.30pm
Friday: 8am to 10am, 5.15pm to 7.30pm
Saturday: 8am to 9.30am, 12.45pm to 7.30pm
Sunday: 8am to 7.30pm
Activities and events
We hold lots of different activities and events for adults, children and families at our libraries.
For children
For adults
More information can be found on our Library activities and events page.
Facilities
disabled parking
bike racks
return items any time through letterbox
Preparing for your visit
To help you know what to expect on your first visit to our library we have created a social story.
Library map